Twenty-five days ago, Theo joined our family.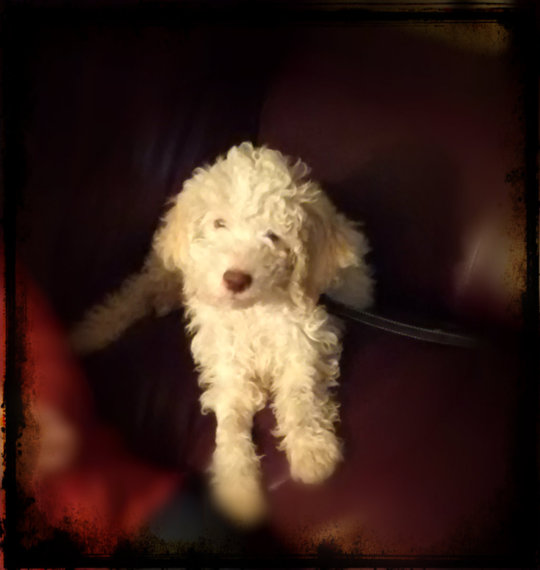 We had been a cat family. We've had as many as five at a time. We currently have three sweet and quiet cats.
We're good at cats.
We have a lot to learn about dogs.
I had a dog many, many years ago (like 45). But although I did a lot of the puppy training, I had loads of help from my parents and my brother and sisters. And to be honest, Sarge was an extremely sweet dog, but not exactly the best-behaved, so I can't claim to be an expert.
My husband had a dog — very briefly — more than 60 years ago. So he's not much help.
But we're learning.
Here's what we've learned about dogs in the last 25 days:
1.
There is no such thing as sleeping in. 5 a.m. is now late. Late on weekdays. Late on weekends. I jump out of bed and throw on my sweats and my waterproof shoes and run to Theo's little pen in the kitchen. I pray to reach him before it's too late. I'm getting better at it. Thankfully, he is also ge[……]